Mad Jack comic is progressing slightly forward in terms of character designs. All the main characters have been drawn to at least some extent, though Ann Marie (below) needs the most work. Had fun with lighting. :) Her face is a bit... mushy and I'm going to pretend that's a hand and not a crab-claw, but it's too late for me to even think about fixing it.
Drunk Ann Marie should not be allowed to sharpshoot. That doesn't stop her, though, and booze (oddly) doesn't seem to affect her aim...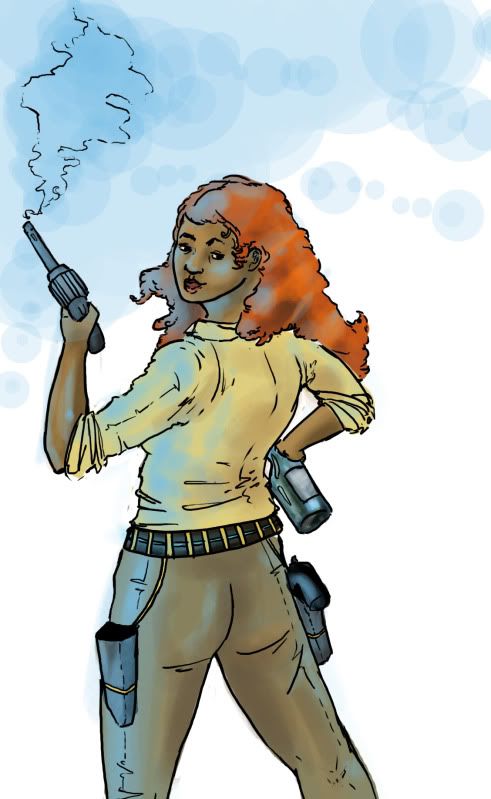 And now I must sleep. Tomorrow brings Saturday, the blessed day of not-working. :D And for this blessed day I must be well-rested.
Can I get a
Hoorah
for powerful women?